Weddings and Special Occasions
We have a wide variety of items for your wedding, wedding shower or baby shower.
There are beautiful favor boxes that can be filled with our delicious candies and hot-stamped with your names and dates. A nice assortment of chocolate wedding lollipop molds such as Bride and Groom, Roses, Hearts and more.
Gourmet apples are one of our best sellers for wedding favors, a very impressive gift for guests to take home with them and remember your special day.
Our candy trays are truly a beautiful addition to your wedding. Fresh dipped chocolate covered strawberries, raspberries, apricots, pineapple and grapes make a stunning display. We also can design your cookies and our candy into an amazing display. This will have your guests talking for a long time after the wedding. Strawberries can also be dipped to look like a tux and bride.
If you're looking for items for a baby shower our candy trays and apples can be designed uniquely for this. We also have chocolate molds such as Carriages, Booties, Bottles, Teddy Bears, Rocking Horses and more!
Please call for more information or please stop in and see our display. We also do special orders for corporate, anniversaries, birthdays, holidays and more!
Gift baskets, mugs, candy trays can be ordered to suit anyone you have in mind.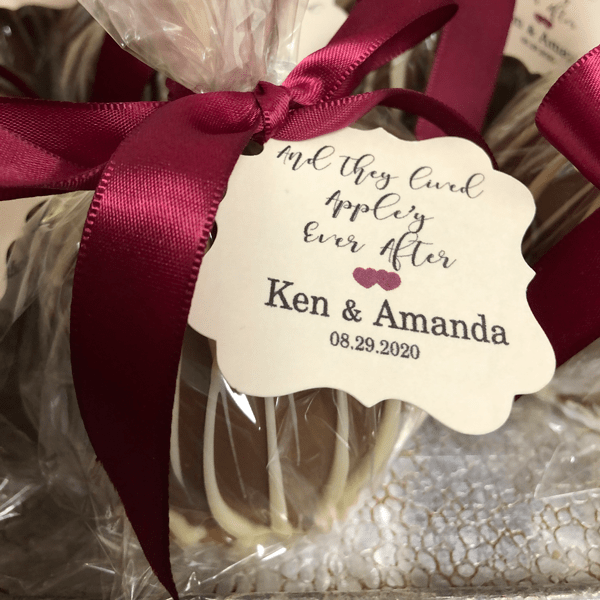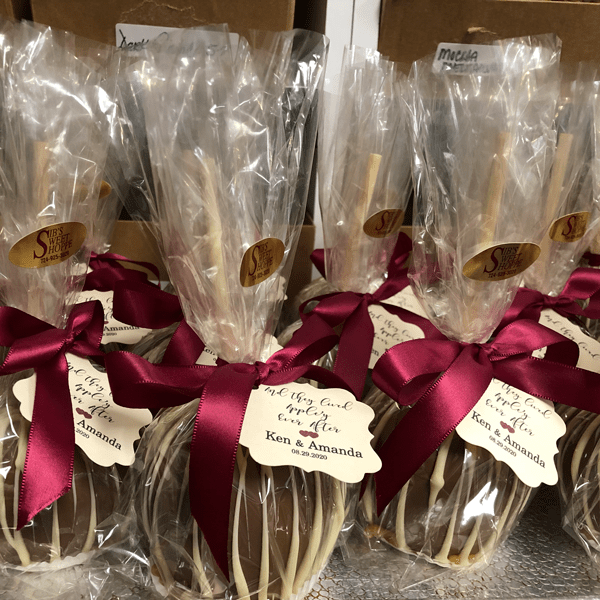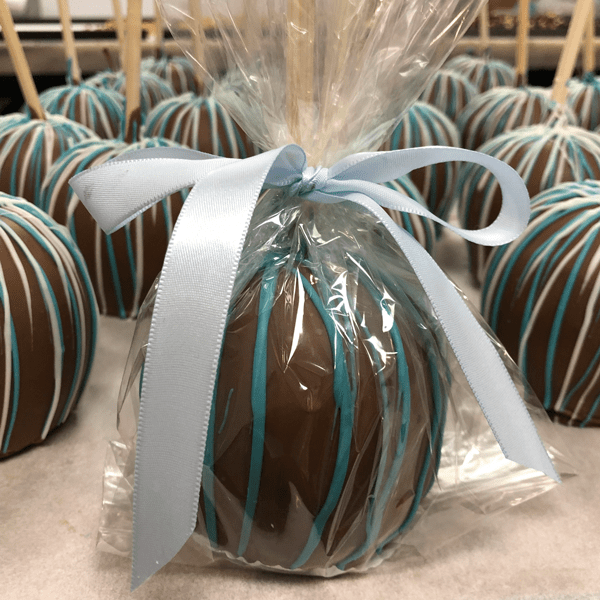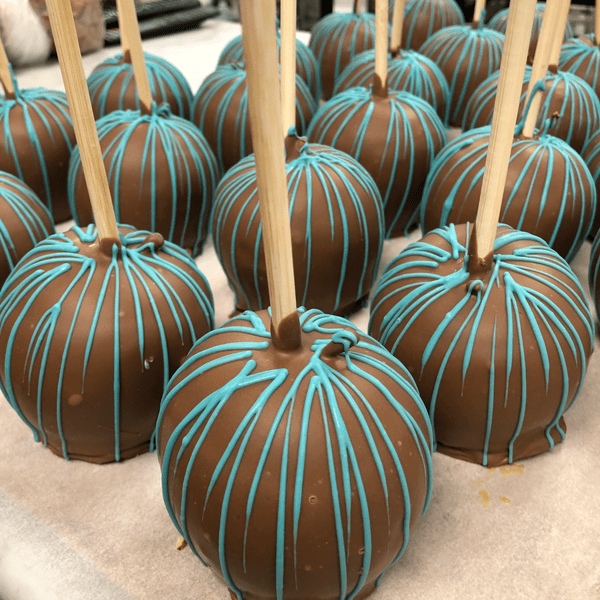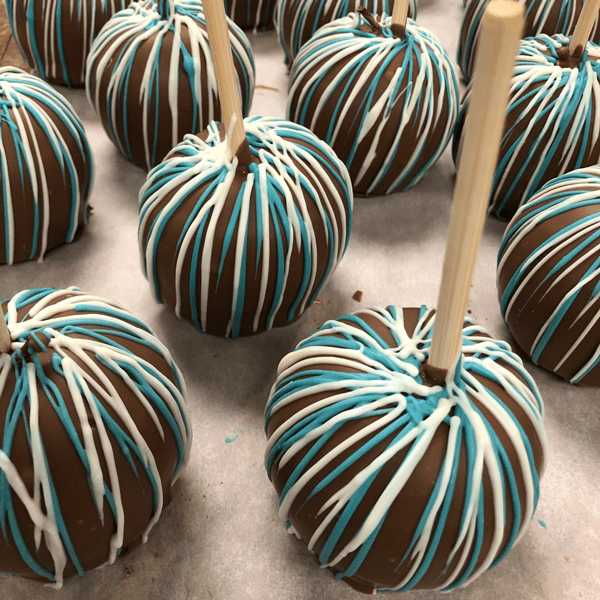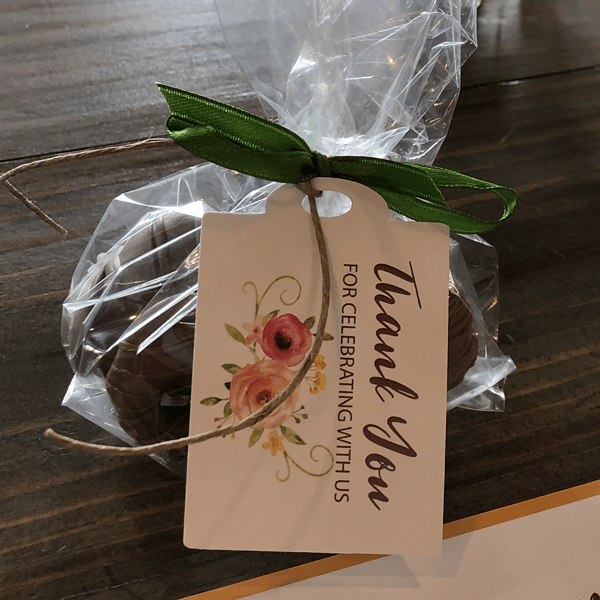 Bags of Assorted Chocolates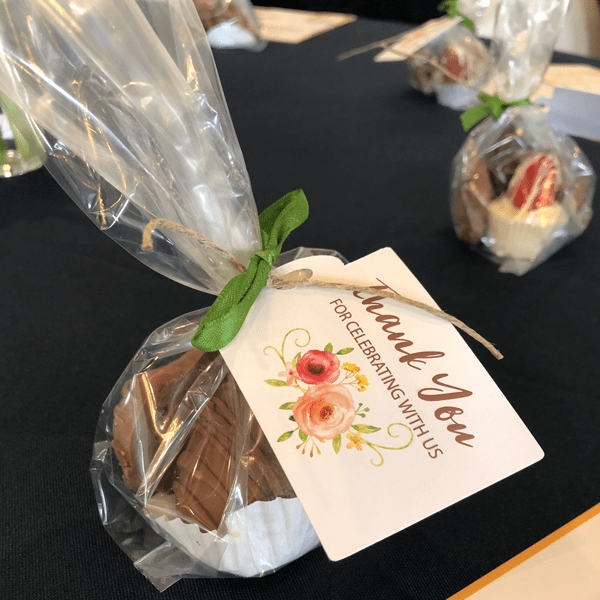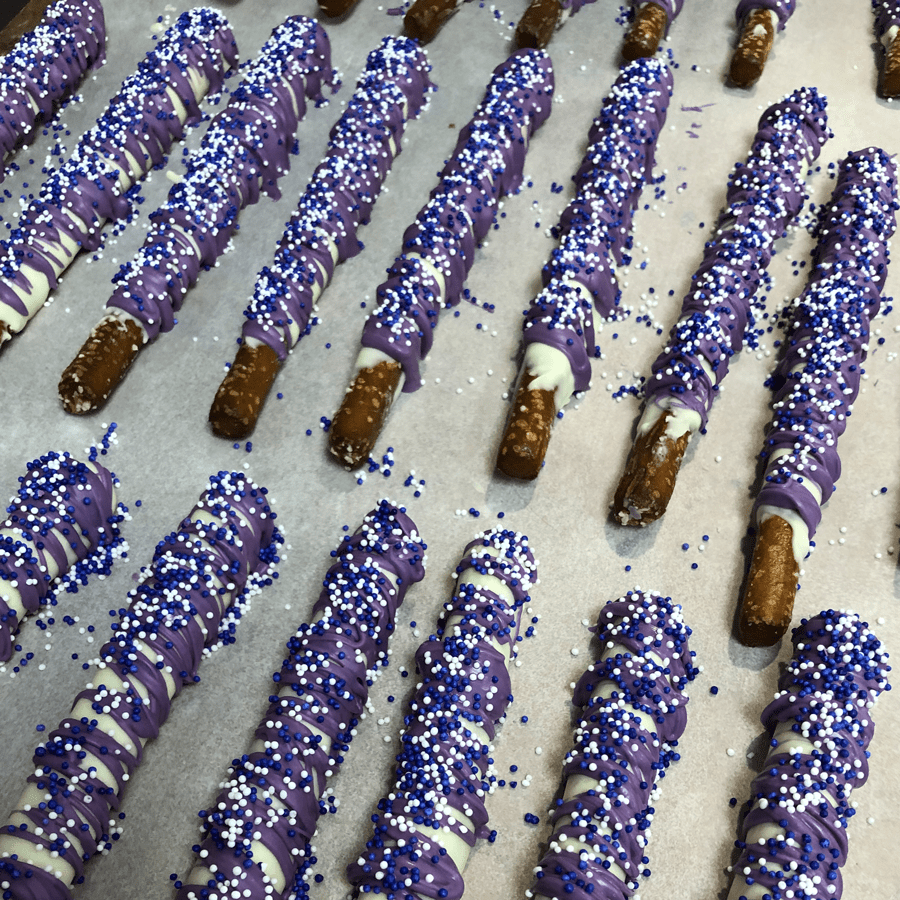 Chocolate Covered Pretzel Rods Drizzled in Chocolate and Sprinkled in School Colors